5 min read with lots of resources.
My latest blog post is about the perimenopause and menopause for 2 main reasons;
1.  I am in it and have had perimenopause challenges this year
and;
2.  I've realised that many people I've worked with over the years (and perhaps even you reading this), have been or, are in perimenopause and may not even realise it.
Quick Facts About the Perimenopause
1.   Perimenopause – what is it?
Peri means 'around', so around the time of menopause (when ovulation stops). The lead up to menopause can take years and many will feel the effects years before their periods actually stop.
During perimenopause, hormones fluctuate and decrease, our ovaries slow down and at the same time, we may experience health issues or changes in our minds and our bodies. These are potentially clues that we may not even realise.
2.  When does the Perimenopause start?
The perimenopause can start in your 40's or even earlier – in your 30's.
A sequence of seemingly, small health issues 'going wrong' or changing in you, that once joined-up, might make sense as the symptoms that you are getting older, in midlife; Welcome to the Perimenopause!
I got my first clues aged 44 when I started to realise I wasn't happy, with no obvious reason. Later as it worsened my work and career became the focus (rightly so) for feeling unfulfilled and wondering 'what else' I could do in my career – eventually I changed careers. (I wrote a blog post here a few months back about this).
3.  What are Perimenopause Symptoms?
There are MANY perimenopause symptoms, including; digestive issues, anxiety, mood swings/poor periods of mental health, loss of confidence, poor sleep, brain fog, low libido, vaginal dryness, weight gain/loss, joint pain…Some websites list up to 40 different symptoms.
In isolation, these symptoms might not make you think 'ah – the perimenopause!', so it's useful to notice changes to your physical and mental health over a period of time, to then be able to investigate more. Of course seek medical help if you're unsure or you are finding life or managing symptoms difficult.
So having knowledge of what to expect in your mind and your body in your 30's and 40's can help you become more aware of perimenopause symptoms and how you can handle them.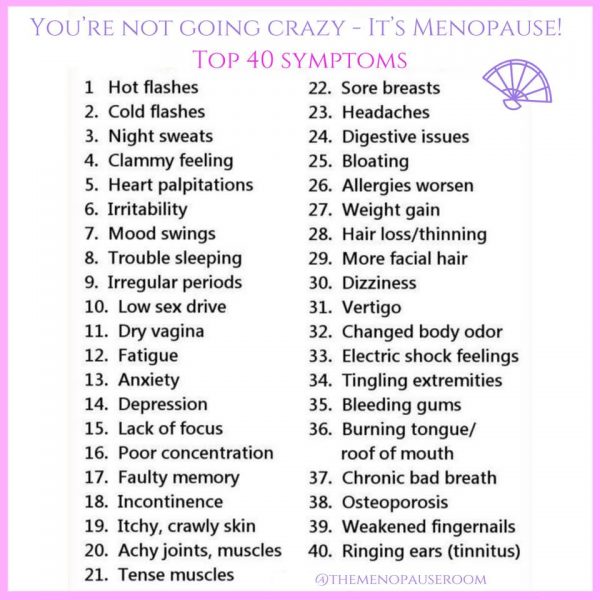 4.  Help for you in your Perimenopause – 🚩 warning 🚩
Medical help for your perimenopause is not as easy as it could be…
For any health issue, talk to your GP, YET for the perimenopause and menopause and from personal experience, it's worth finding out as much information as you can before making an appointment; GPs in the UK do not have training in the menopause and perimenopause in their medical training.
WTF?
In a 2021 Freedom of Information request, #MakeMenopauseMatter campaign Diane Danzebrink found that 41% of UK universities do not have mandatory menopause education on their medical school curriculum. So, many doctors leave their medical training with no formal education on the periemnopause and menopause. They are expected to receive it on the job.
You see the issue…
In a survey published in 2020, Balance (a website and app dedicated to all things menopause and perimenopause) said;
36% of those who sought help from their GP for perimenopause symptoms, and 26% of those who sought help for menopause symptoms, say they visited their GP three times or more before being prescribed appropriate medication or help
Two things come up for me here and make me cross;
1.  You might have to push and push to get help from your GP for the perimenopause – ie HRT
2.  The onus is on YOU  – You have to initiate and equip yourself with good info and have the confidence to ASK for help or for HRT, in order to have a satisfactory outcome from your GP appointment
Before I asked for help from my GP, I joined the Facebook Group, Caution! Menopause at Work and asked the question, 'what to read about the perimenopause'. This book came up repeatedly, 'Everything You Need to Know About the Menopause (but were too afraid to ask)' by Kate Muir. It's cracking – accessible and informative. It will make you angry, feel scared but will get your arse off the sofa to do something about how you're feeling.
The author is I believe the Producer on the now infamous Davina McCall documentary "Sex, Myths and the Menopause", which I've still yet to watch on C4 catch up..!
Asking for HRT
Your periods don't need to have stopped to start HRT and at the age of 44 you are old enough to start HRT – contrary to what my good friend's GP told her.
And you of course might want to manage your symptoms without medical intervention.
I started HRT because although I was doing all the good things in my extensive (what else would you expect from a Life Coach?!) toolkit for my mental and physical health, it wasn't enough.
4 months after starting HRT, I feel a whole lot better.
Health and fitness
It goes without saying that taking care of your health, food, exercise, alcohol consumption etc is vital – you have to look after yourself and probably change what and how you do it.
I got help from Nutritionist Kirsten Brooks with some good quality vitamins and a useful conversation. She told me,
"This is a time of life where self-care is also critical'.
Oh YES.
And I started that midlife woman thing of cold water swimming. I began last Winter to get; a boost of adrenaline, the right amount of challenge, pride (that 'I could do it') and probably a whopping does of serotonin (mood and sleep). So you'll see me at Beckenham Place Park in the lake these days. And my continuing netball – being in a team, playing well (not all the time!) and playing outside in the summer has been brilliant for me.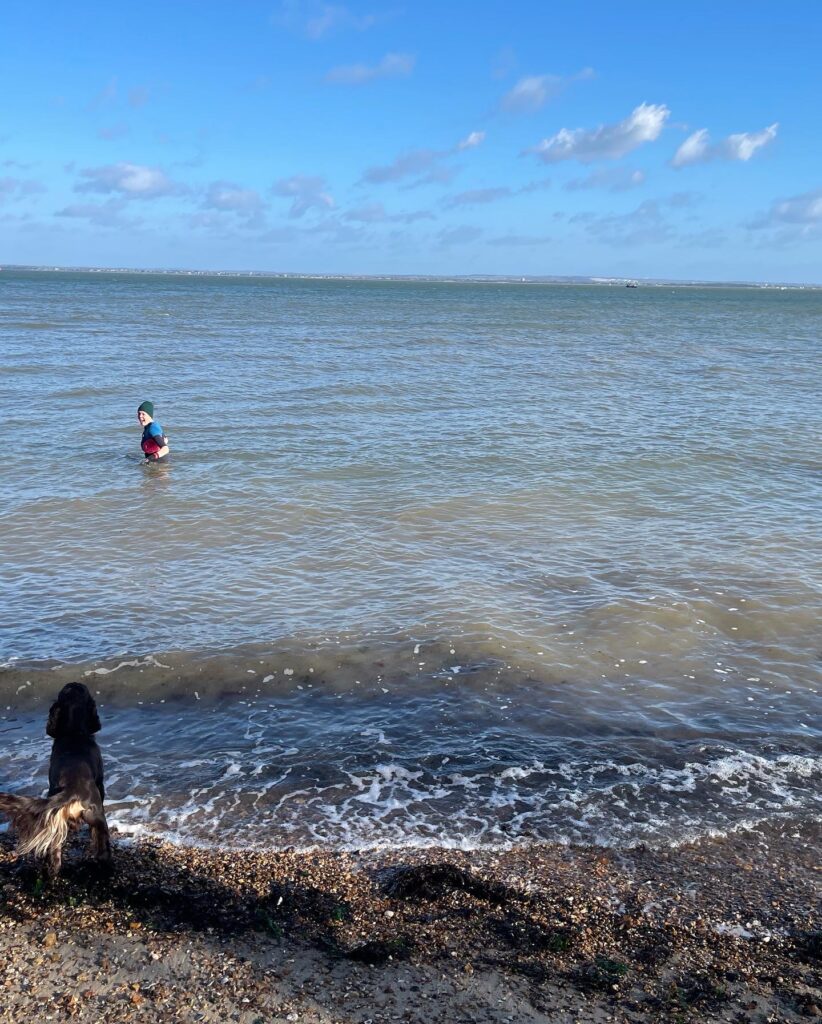 Perimenopause help in your workplace
Support from those who you spend time with is essential – can you share your situation with your loved ones and your workplace?
Sarah Wilsher Mid Life and Menopause Coach, runs that funny and warm Facebook Group I mentioned earlier. She said something to me that sounded so familiar;
"Looking back, my perimenopausal symptoms really derailed me at work. If only I'd had more knowledge about what was happening to me, and more support from my colleagues and managers, I'm sure I would have thrived not just survived through the early years of perimenopause".
My symptoms have definitely derailed me this year, so I took a little bit longer off at the end of the summer – I needed to stop and reset and luckily I could.
Sarah Wilsher now offers training and workshops to organisations to develop awareness of the perimonopause and menopause in the workplace so that others can thrive rather than survive . Does your company know and understand what happens to people in  perimenopause? Who can you talk to at work about your symptoms and get the help you or others might need?
5.  So I think I'm in perimenopause, what do I do now?
Read and find out more information – I've listed a great book, apps and resources
Track your symptoms – here's a good one from Balance
Track your periods – are they changing? I used my FItbit until it died (oh, the irony!) and now in my Google calendar. I've heard people use apps too
Talk – to your trusted friends or someone 'not involved'? What are they experiencing? Do they notice changes in their mental or physical health that might suggest the perimenopause? What do you need?
Basics – keep fit, get outdoors more, eat healthily, drink enough water, create a healthy sleep routine
See your GP or health practitioner if you have concerns about your health
Stay or get connected to those who can and will help you (friends, groups who share your cause etc)
I'm keen to hear if this resonates with you; email me here.
This could be something I come back to another time.
Resources
I've listed A LOT of resources here that I think are useful and been helpful for me so far;