3-4 min read with free resources
We know that looking after our physical, mental health and wellbeing 'should' be a priority yet to get outdoors in Autumn or Winter can feel hard.
Some of us will reduce or stop spending time outdoors because it's easier to stay indoors where it's warm and dry. We might make excuses – I've dodged a run because it was raining (!). Or face challenges with how we're feeling at this time of year; the progressive reduction of daylight impacts our mood and can make some of us more prone to feeling low or anxious.
Yet Autumn is EXACTLY the time to get outdoors for your wellbeing and mental health and I'd like to share what I notice with the people I work with and myself.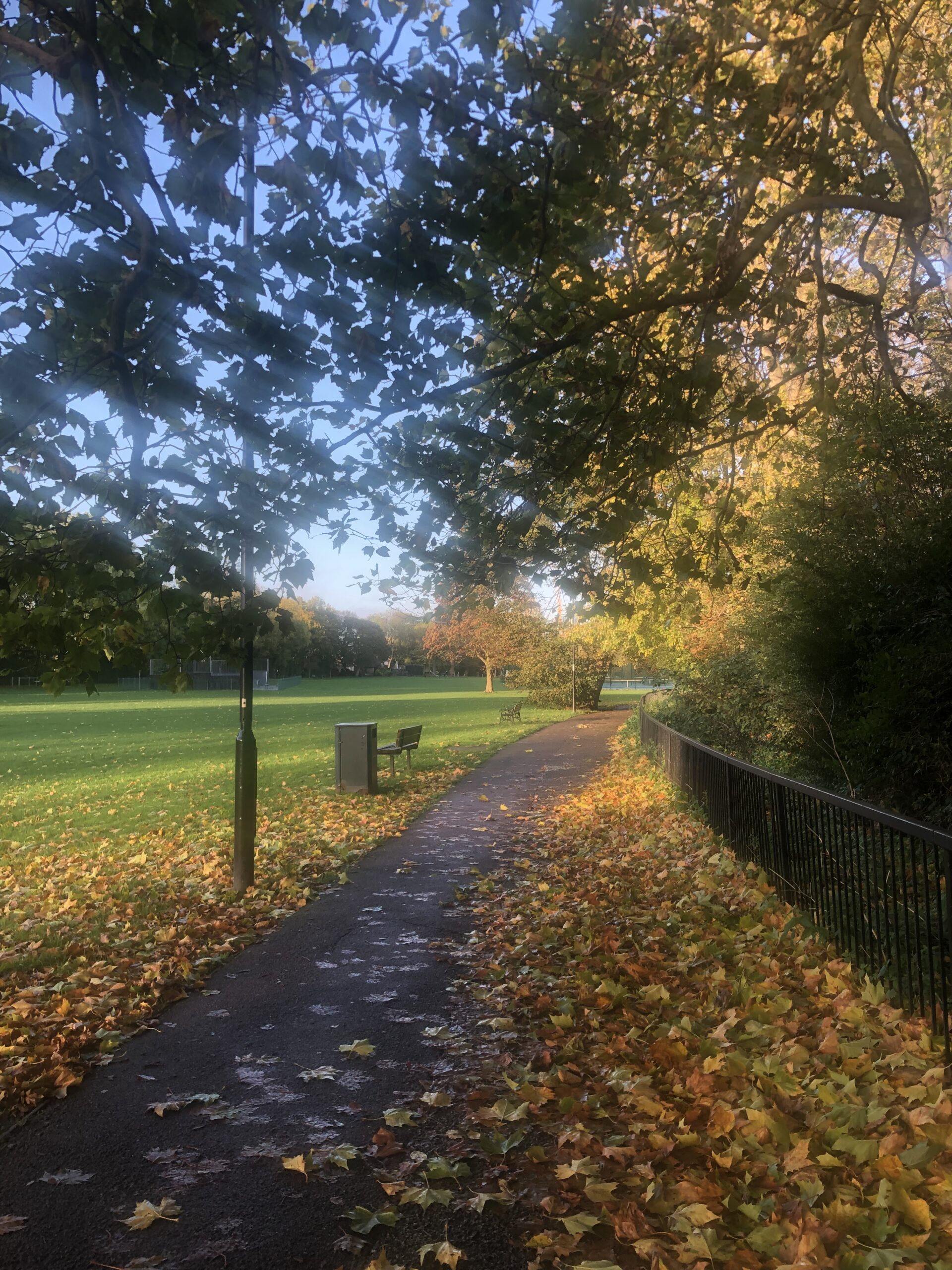 Seasonal Affective Disorder (SAD)
Writing this blog makes me consider if I have Seasonal Affective Disorder (SAD) or at least, that I acknowledge that I am affected by the change in seasons, negatively. I used to hate Autumn because it felt like a long trudge towards the gloom of Winter. Like an enforced hibernation I'd retreat into myself and indoors, not realising that I was disconnecting from people and the things I loved doing like walking with friends around our local parks. Autumn anxiety would make me feel rubbish; low mood, no energy, eat sugary or quick fix food to raise me up, when actually I needed to tune in better to what I was feeling, notice it and take more care of myself.
Seasonal Affective Disorder symptoms are similar to those of perimenopause (check!) which I wrote about recently, depression and anxiety. The NHS has a good overview.
Whether I have SAD or not, I know that in Autumn and Winter I need to look after my mental wellbeing and physical health with lifestyle strategies that I know work for me and, consider new ones to liven it up.
How do I improve my wellbeing during Autumn and Winter?
With changes to lifestyle we can certainly improve wellbeing and feel more positive about the transition into Autumn and Winter. I invite you to consider two practical things to help your wellbeing and mental health this Autumn. I'm sharing what has helped me and what the people I work with have taught me in our Life Coaching together;
 A.  Take mental action
Tune in to yourself to simply understand what's going on for you right now, for perspective and to embrace a Growth Mindset.
What's your current mood?
Does your mood over Autumn and Winter deteriorate?
Prompts;
What's going on for me right now? (how do you feel right now)
What am I telling myself? (thoughts, stories in your head)
What am I doing as a result? (your behaviour and actions)
*FREE RESOURCE* – Keep a Thought Record – people I work with seem to enjoy using this although they note it takes practice – effectively you are rewiring negative thoughts into positive thoughts.
By understanding what's going on for you, can you replace any negative thoughts about Autumn and Winter into something neutral or positive?
Example; 'I hate Autumn', becomes, "I appreciate the leaves and colours that Autumn gives us."  
B.  Take physical action
Get outdoors and move for your physical and mental health. Despite the challenge of weather (oh, the rain!) and reduced sunlight, to get outdoors and exercise I suggest, is BETTER at this time of year because it;
Challenges your perception; think you won't like running in the dark? Try it – I LOVE it and I've convinced myself (although have no proof) that I run faster, which of course makes me go faster. Get a running buddy and pace the streets together
Releases all the feel good and happy hormones that naturally occur through exercise; serotonin for mood, endorphins releasing stress and finally a juicy hit of dopamine – the reward because you've achieved and done it
Nature is good for you. To spend time in nature is calming and restorative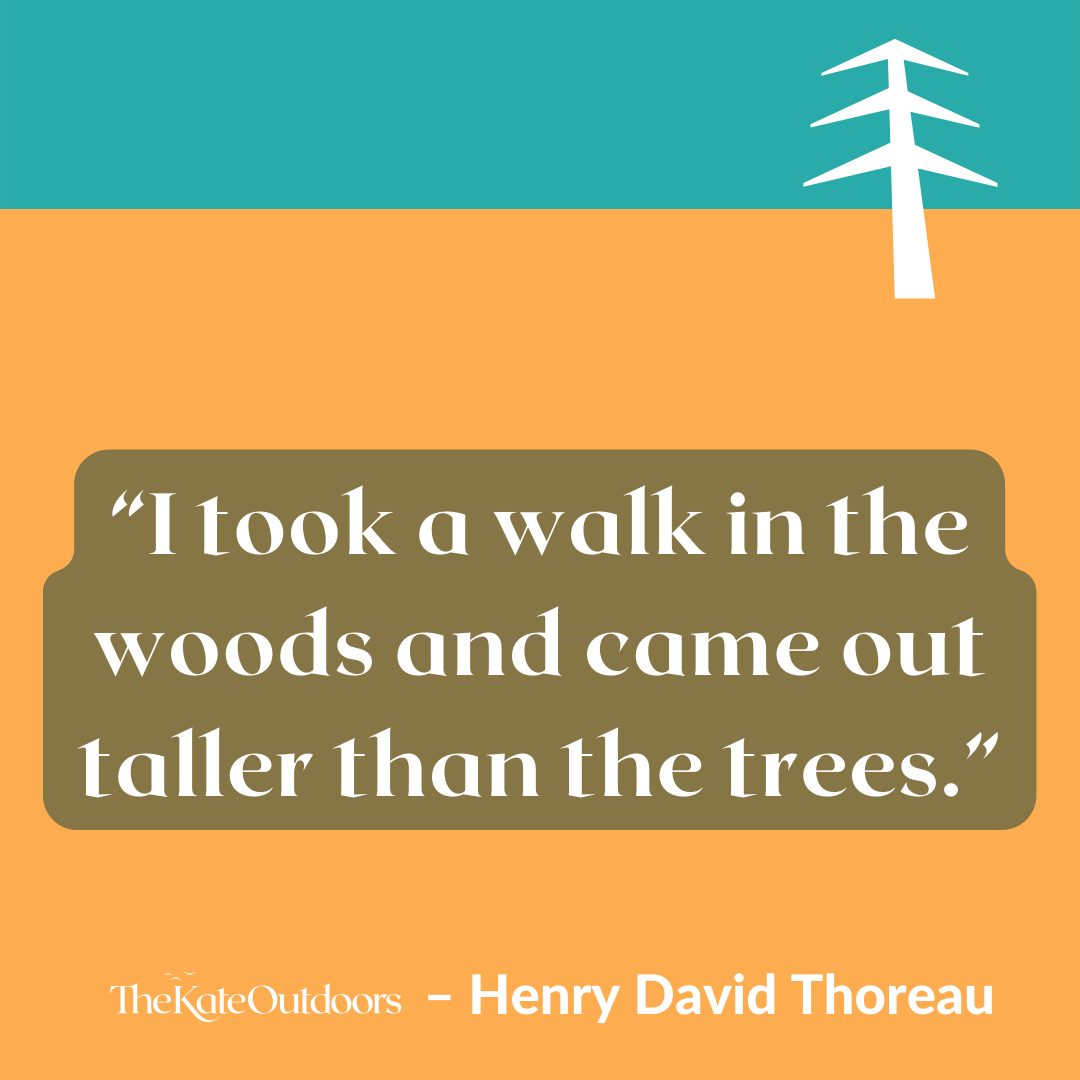 My 4 Tips to Get Outdoors this Autumn and Winter
 1.  Set yourself a goal and make it happen
When we set ourselves a goal (or intention or challenge), we have something to work towards – a sense of direction. When we tell someone about it, we have accountability.
Read more about successful goal setting from Action For Happiness
There are often monthly challenges to join organised by charities, around being physically active or caring for your mental health. Try this November walking challenge by the Mental Health Foundation.
2.  Wear a pedometer or smartwatch to evaluate your progress
For motivation, measuring and evaluating your performance and dopamine for that sense of reward (or smugness – whatever you prefer!). Smartwatches measure information such as heart rate, time and distance travelled so are a good choice for evaluating your progress.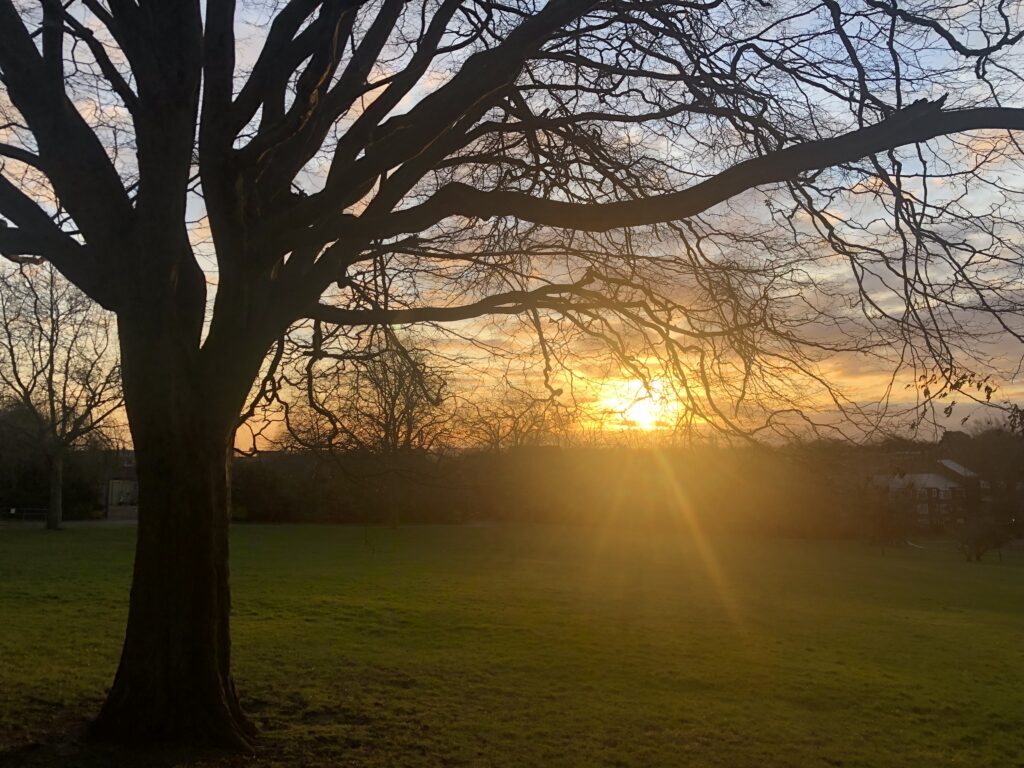 3.  Get outdoors at sunrise for a boost to your day
Get outdoors for early morning sunlight to boost serotonin, improve your mood and help you sleep better – 5-10 mins per day as minimum. Good still on cloudy days says Professor Andrew Huberman (what – in the UK?!) and in Autumn and Winter. Perhaps why SAD lamps are so popular and dog-walkers don't visit their GP.
And at this time of year you'll see some cracking sunrises.
Watch Professor Andrew Huberman talking to Dr Rangan Chatterjee (about 6 mins in)
Or listen from about 11 mins 10.
4.  Get outdoors AND in a group
Walking, talking, connection and taking in the natural scenery does you GOOD and they are all great reasons why my Life Coaching is outdoors!
Mental Health Mates was founded by Bryony Gordon and is volunteer-led groups that go walking and talking together for their mental health. A Walk and Talk is something that will be happening with me in 2023 so if you're interested, join my mail list to find out first.
Mental Health Swims is another volunteer-led organisation getting you swimming for your mental health and they are all around the UK.
My personal experience of cold water = a big rush of endorphins and adrenaline that leaves me so totally invigorated that I'm on a high for hours after. Although I haven't yet attended a Mental Health Swim, I'm hooked on swimming outdoors in the cold water. I've mentioned it previously and I'll be blogging about my cold water dips and how I'm getting on soon!
This Mum Runs – Again my personal experience – this is FAB offering and another volunteer-led group and FREE. Running in a group makes me do it, keep to a pace and not give up early. I've run a few times now with Louise and co in Peckham Rye Park, and they're a small, super friendly group who've made me welcome. Talk, run, laugh. Join a group or This Mum Runs Dulwich if you're local.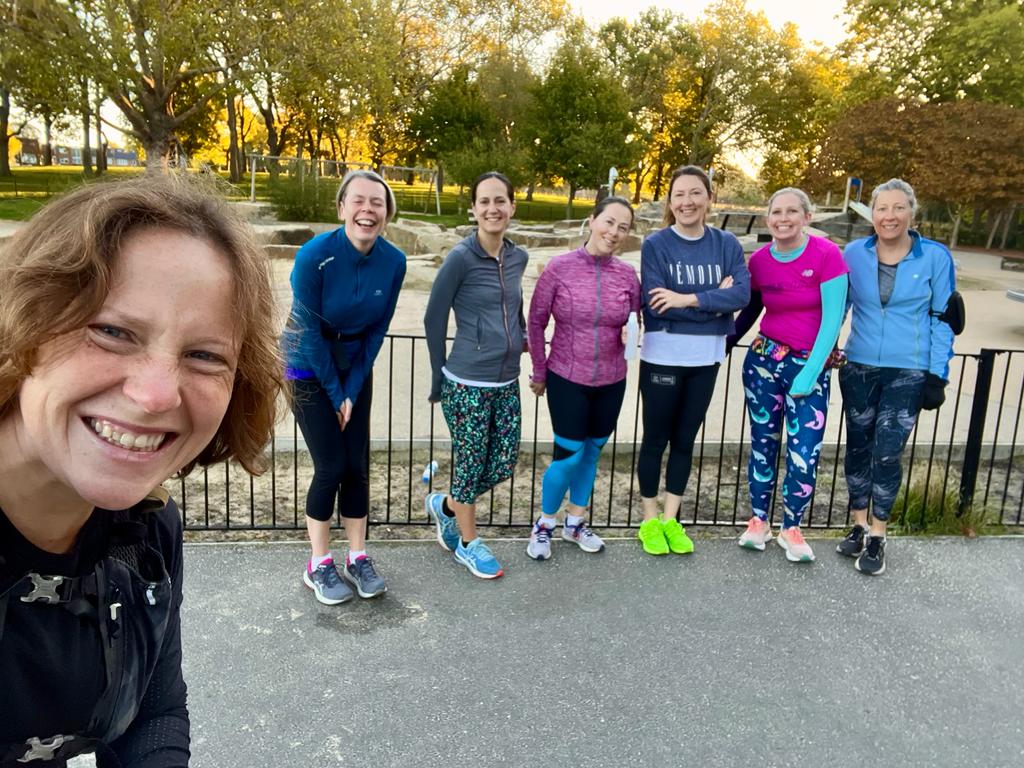 Resources
I've included these in the blog this time.
Let me know your thoughts here!